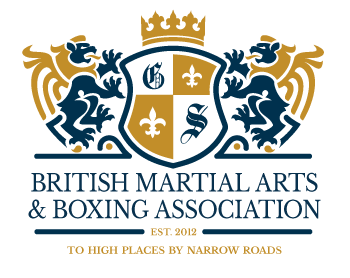 The British Martial Arts & Boxing Association (BMABA) is a leading UK martial arts association that promotes participation in all styles of martial arts and self defence, whilst setting standards of professionalism and regulating conduct for martial arts instruction and teaching.
What We Do
---
We promote participation – primarily at a grass roots level – for people of all ages, backgrounds and abilities, in all styles of martial art and self protection.
We set and regulate standards of instruction by coaches, clubs, instructors and senseis who teach, tutor and instruct martial arts and self defence.
We champion the importance of everybody having self defence skills and self protection awareness.
We record participation, grades, qualifications, awards and progression for future generations.
We protect and develop all styles of martial arts for the community good, and the gain of future generations.
Find Out More About What We Do
The British Martial Arts & Boxing Association (BMABA) was founded in 2012 by Giovanni Soffietto as an alternative professional organisation primarily designed for martial arts instructors and clubs.
Today the BMABA enjoys a reputation as one of the trusted and professional organisations in the martial arts industry having successfully grown to many thousands in membership, as well as introducing a number of recognised key standards and safety measures for martial arts instruction.
Focused more on setting and regulating acceptable standards of professionalism and training in martial arts, rather than just the syllabus being taught, the BMABA has become known as a leading UK Martial Arts National Governing Body (or Supporting Body) thanks to it's high standards of eligibility for instructors and it's no politics, independent approach to governance.
The association works most predominantly with martial arts black belts, instructors, coaches and senseis to help introduce recognised qualifications and standards for instructors, and to help make martial arts safer for all those participating. In 2017 the BMABA marked it's half-decade point and widened it's successful track record working with clubs to include students, venues, schools and parents.