Back To The BMABA Team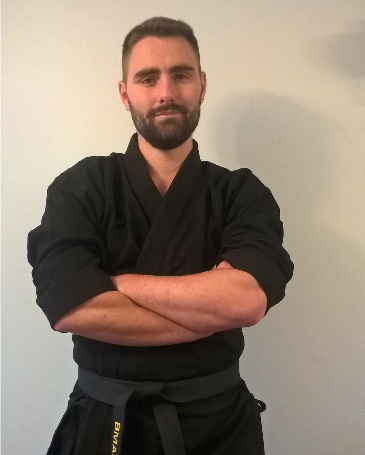 Giovanni Soffietto
BMABA Director
Giovanni founded the British Martial Arts & Boxing Association (BMABA) in October 2012 and has been directing the organisation ever since.
Impassioned to see a truly unique and independent governing body in the martial arts industry comparable with that of any other professional industry, the BMABA has enjoyed a rapidly growing membership base and a very strong reputation since it's conception more than half a decade ago. Giovanni's professional experience resides in commercial management and as a specialist credit insurance broker, and the same principles of accuracy, professionalism and ethical business is embedded in the fabric of the BMABA. Giovanni is also a 4th Dan in Freestyle Jujitsu and holds a 2nd Dan in Shotokan Karate, as well as substantial experience in Muay Thai Boxing, Mixed Martial Arts and unarmed combat training. Giovanni is involved in disability martial arts promotion and the specialist instruction of women's self defence in addition to the continued practice and teaching of self protection, Muay Thai and Freestyle Karate.
Giovanni's Story…
"I grew up in a small fishing town in Devon, where I was born. My parents introduced me to martial arts at a very young age and I enjoyed training in more traditional martial arts. As a young teenager I met a very good friend who introduced me to the world of Muay Thai Boxing – and I fell in love. The region I grew up in is quite impoverished, and martial arts certainly offered me the means and opportunity to break from tradition and make a better life for myself.
I was lucky enough to have had the chance to take over the small amateur club I trained at, and this is what immersed me in the world of teaching and running a club.
I spent many years as a younger man mixing traditional martial arts as Shotokan Karate, Jujitsu and Judo with more competitive disciplines as Muay Thai Boxing and Brazilian Jujitsu. By my early to mid twenties I held dan grades in two separate disciplines and many years experience training for and teaching reality based self protection and a number of martial arts.
My vision for the BMABA came from my earlier experience running a martial arts gym and teaching classes. I realised that when I first started teaching at 18 years of age I had absolutely no compass on some critically important matters – safeguarding, insurance, first aid, regulation – it just wasn't there. I joined a number of organisations to try and better my understanding and professionalism but every association I joined was keen to take my money, but reluctant to give me transparency or honesty on a number of matters. My gym was ran on a shoe-string budget, and the cost of association-ship was bleeding the club dry, tying us up in needless commitments and in return we had nothing to show.
I created a local partnership with some other small, local amateur clubs to try and afford us some protection and bulk buying power, and in exploring the market further – and the levels of professionalism, conduct and ethics present elsewhere – I realised there had to be another way.
The BMABA was founded off the back of this and today it continues to be a home for those honest, genuine instructors and martial artists who love what they do and what to do so ethically, and without politics. I'm very proud to put my name to the BMABA, and it bares the marks of an honest start up. It's not my organisation – but ours – as a collective.
The partnership I forged with local clubs was short lived, as politics and a lack of business interest meant there was no real opportunity to grow our initial venture. The 'business' as it is today was started with a £4.99 domain name, and £10 of capital. That was back in 2012. I have been incredibly lucky having a supportive wife and family who have stood by me in the early days, and today we're proud to be one of the largest and fastest growing quality martial arts organisations in the country.
Our commitment to ethical business, honest values and good quality service are helping us stand apart from the others. Slowly but surely, we're gaining ground on the old-fashioned 'boys' clubs' and we are, together, changing martial arts for the better.
As a Director my role is more in ensuring we remain ethical and customer focused, with a solid commercial engine that guarantees our future presence. As with all my colleagues on the board, I do not feel I have the right or experience to tell others what should be done and how. This is to be decided as a collective.
It genuinely is my privilege to welcome you into the association – each and every applicant. Thank you for visiting us.
Back To The BMABA Team